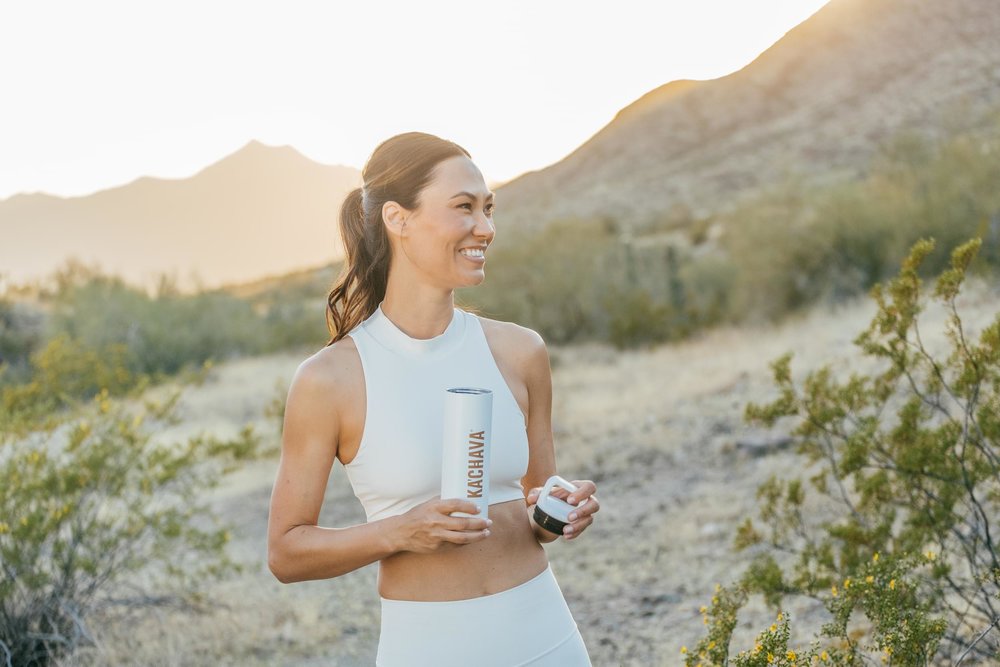 5 Reasons Ka'Chava Is Perfect to Support Healthy Habits All Year Long
Healthy habits aren't just a New Year thing, they're an all-year thing, and Ka'Chava is here for you every day, all year long. With our nourishing Superblend, it's super-easy to make whole-body nutrition part of your daily routine.
Ka'Chava makes getting all the essential nutrients your body needs deliciously simple.
TRY IT NOW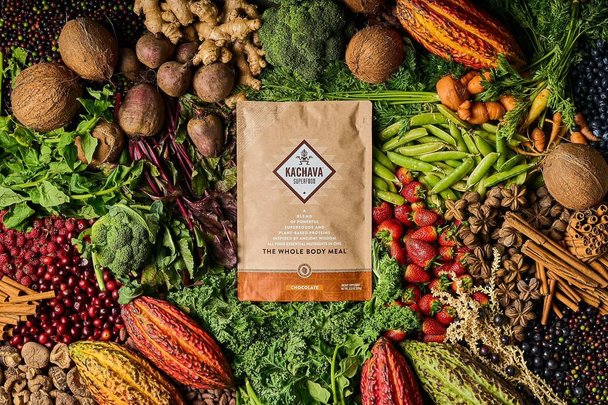 1. It's packed with all the essentials (and more)
From macro- to micro-nutrients, adaptogens to antioxidants, protein to probiotics, and super-greens to super-fruits, there is so much great stuff packed in every serving of Ka'Chava—including 26 vitamins and minerals, omega-3s, fiber, digestive enzymes, and electrolytes. It gives your body everything it needs to sustain you through life's daily adventures across the entire year and beyond.
2. It tastes delicious
The recipes for Ka'Chava were developed with flavor in mind, knowing that to become an enjoyable part of healthy people's routines, it needed to taste fantastic. That's why our Superblend family features 5 equally delicious flavors: chocolate, vanilla, chai, matcha, and coconut acai. But don't take our word for it, check out the 37,000+ five-star reviews for insight from happy customers.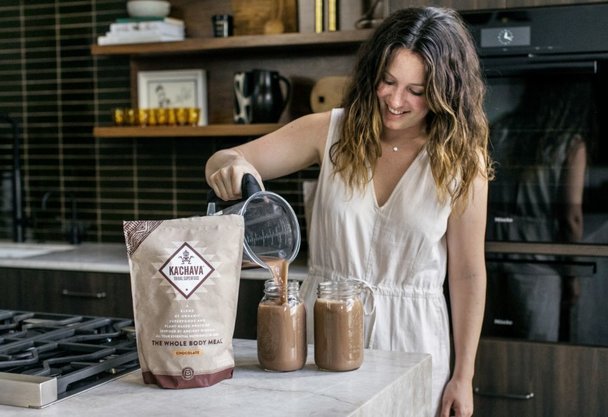 3. It's super-easy to prepare
Everything a healthy body craves is already in Ka'Chava, so all you have to do is mix two big scoops with cold water and ice, then shake or blend it to frothy perfection. Or you can amplify the deliciousness and personalize your Superblend with simple add-ins like frozen fruit, yogurt, creamy avocado, nut butters, or anything you desire. Check out these recipes for inspiration or create your own and make Ka'Chava the foundation of your nutritional exploration.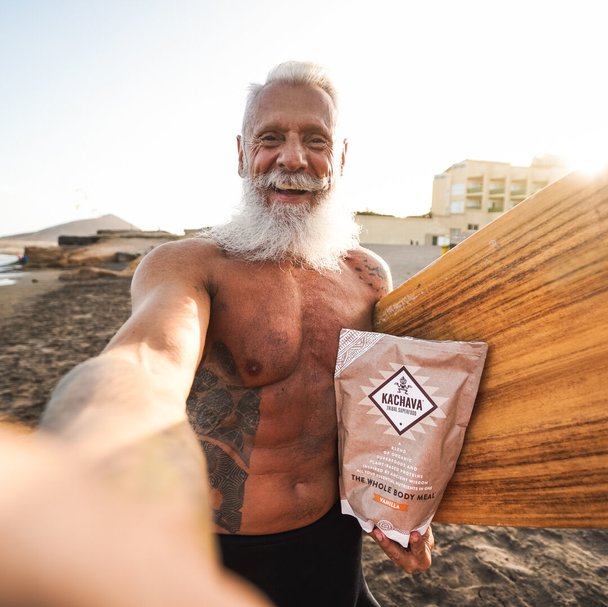 4. It's perfect for everyone and every need
Ka'Chava is for anyone who demands the best and wants to do better by their body and mind every day, all year long. It's loved by vegans, vegetarians, carnivores, omnivores, outdoorsy types, indoorsy types, Olympic gold medalists, Grammy award winners, pro athletes, amateur athletes, and everyone in between. Have it as a meal, a snack, a pre- or post-workout boost, or even a healthy dessert—whenever your body feels the need for nourishment.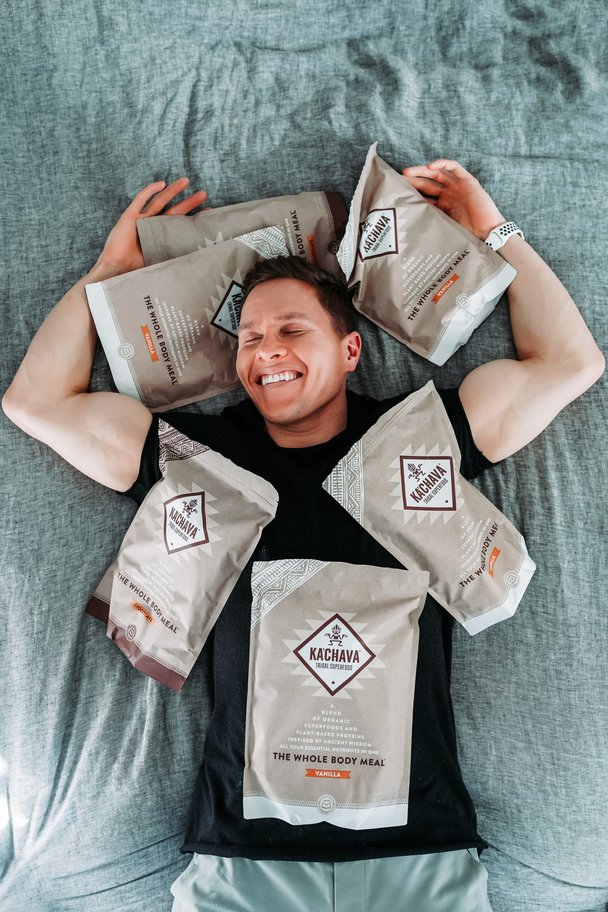 5. It's convenient with a risk-free "Love-It-Guarantee"
With a subscription to Ka'Chava you can set it and forget it. There's no need to remind yourself and you'll never run out of our Superblend, so sticking with your health and nutrition goals is super convenient. Plus, you'll save $10 per bag! If you don't like a flavor or you're not satisfied for any reason, we make it super-easy with our "Love-It-Guarantee" which covers you with a 100% refund, even if the bag is completely empty.
Healthy habits aren't just a New Year thing, with Ka'Chava they're an all-year thing.
TRY KA'CHAVA NOW