7 Reasons Why
People Won't Shut Up
About
this insanely
healthy meal shake
It's Got Everything!
It's loaded with all your essential nutrients.
A true all-in-one.
It's Made With The
World's Best Superfoods
Over 70 superfoods
& nutrients
to be exact!
It actually tastes great!
Over 15,000+ five star reviews
from happy customers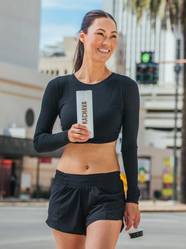 You Can Try It Risk Free!
100% money-back guarantee
It Replaces A Meal
Breakfast, lunch or dinner…
This 240 calorie meal keeps you full for hours
For As Low As $3.99
Most people spend $8-9 for unhealthy,
empty calorie meals
Perfect For Busy People
Ready in seconds.
Just add water.